Infosearch consultancy PLT
201404001540 (LLP0002962-LGN)
Simplify 
your 
corporate 
journey 
with 
us. 
Our services consists of
Why choose us?
With 30+ years of experience, we offer comprehensive corporate secretarial services to give your business a competitive edge. From company registration to advisory, our skilled professionals meet your specific needs, making us your one-stop-shop. Delegate administrative work to us and focus on growing your business hassle-free.
Choose Infosearch for SME Success!
We believe in simplicity by providing a wide variety of professional services, All under one roof.
Our Services.
Private Limited Company (Sdn. Bhd.)
Set up your Company seamlessly with our expert-guided Incorporation Package:
First Board Resolution for Company Incorporation
Certified True Copies of Registration Documents (5 sets)
Registration of Corporate Bank Account
Issuance of Share Certificates to Shareholders
Obtain Tax Reference number (C) and Employer's Number (E) for Tax Compliance
Provision of our Registered Address for your convenience
Efficient Management of Digitalized Company Records and Registers
Appointment of 2 MAICSA-Certified Chartered Secretaries
Supercharge Your Business Today with Our Incorporation Package!
We are Registered With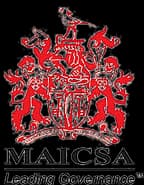 In Compliance With